Award-winning Photographer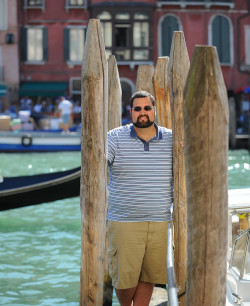 Photography is a lot of fun.
I try to give my all to every project I take on. Whether is a family portrait session, wedding or a commercial shoot, my clients get 100% of my creativity and desire for producing images they can treasure for ever. My favorite part of my job is meeting people and getting to know them. There's nothing better than sharing special moments with friends; I just hang around to capture them!
I used to run a photography and mixed-media studio many years ago, but my passion for digital media also led me to develop skills as a marketer. After founding and spending a number of years at a digital marketing agency in Toronto, I now work for an incredible company that gives me the freedom to bring together my business acumen, digital marketing expertise, and creative wits to enable real digital transformation in some of Canada's largest organizations.
I continue to practice the art of photography and I welcome clients who appreciate great composition, lighting, and imagery. If you love photography and value the work a good photographer can bring to your family, special events, business or career, feel free to contact me using the form below.
Let's create something amazing…Hit me up!